Am Shalom is a Reform Jewish Congregation and as such is built on the thousands of years of Jewish heritage.
We strive to support and enrich the Jewish values of knowledge, social responsibility and caring for present and future generations. Am Shalom Congregation is committed to supporting our Community. This means the Barrie/Simcoe County community as well as the Jewish community at large.  When you join Am Shalom a portion of your fees go towards our community and social action events.  Am Shalom is about forming bonds of friendship as well as being in a group that is proud to be fully engaged in social action.  
We actively support the Barrie Food Bank, Gilda's Club, Out of The Cold, the JNF, Yom Hashoa Yellow Candle Program and many others through out the year.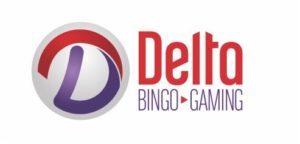 Our members raise funds by volunteering at Delta Bingo in Barrie every 2 weeks. 
Our community events include our Grey Cup party, Fishing trips, Spa Days, Movie nights, Guest speakers, Annual Chai Tea, Dances, our annual Golf Tournament and others.
  Community Services
ARZA Canada is an affiliate of the Union for Reform Judaism and its Canadian Council. We are a member organization of ARZENU, the International Association of Reform Zionists, and the Canadian Zionist Federation. With over 6,000 members, our mandate is to connect with Reform communities throughout Canada, foster connections with and strengthen our ties to the Reform Movement in Israel, and work to realize the vision of Reform Zionism.  info@ARZACanada.org
B'nai B'rith Anti-Hate Hotline 1-800-892-2624  https://www.bnaibrith.ca/report  
CIJA https://cija.ca/services/national-community-security/incident-reporting/
Jewish Family and Child Services (Multiple Services to Increase Safety & Security, Reduce the Effects of Poverty, Improve Mental Health & Wellness, also Jewish Free Loan) 416-638-7800 info@jfandcs.com  https://www.jfandcs.com/our-services . Jewish Free Loan  http://jewishfreeloan.ca 416-635-1217
L'Chaim Hotline (Cancer Support for Jewish Women)  416-630-0203 lchaim@ncjwc-ts.org

Gilda's Club of Simcoe Muskoka (a free program of social and emotional support for anyone who is feeling the impact of cancer) 10 Quarry Ridge Rd, Barrie, ON L4M 7G1 (705) 726-5199 https://gildasclubsimcoemuskoka.org/ 
Barrie Food Bank, 42 Anne St S, Barrie, ON L4N 2C9 (705) 725-1818 https://barriefoodbank.org/get-support/ 
PJ Library (free Jewish books and music for ages 6 months – 8 years to your door monthly) 416-621-5675 www.pjlibrarytoronto.ca 
Jewish Addiction Community Services 416-638-0350 www.jacstoronto.org info@jacstoronto.org
No-fee legal support for women experiencing domestic abuse or high conflict separation from National Council of Jewish Women 1-416-633-5100 ext 224