Jodie Shupac, Staff Reporter
, CJN, Tuesday, February 17, 2015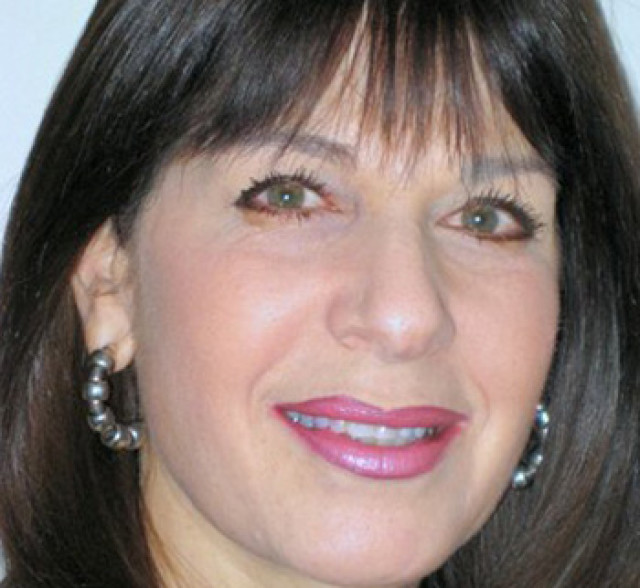 One doesn't normally equate Simcoe County, just north of the Greater Toronto Area, with Jews.
But Barrie's Am Shalom Congregation, in existence since 2004, is about 75 families strong, and, as the only synagogue in the area, it also serves Muskoka, Collingwood, Newmarket, Innisfil and Beaton.
Since Jan. 1, the Reform congregation has had its first full-time cantor and its first full-time spiritual leader, Audrey Kaufman.
Kaufman, who lives in Thornhill and commutes to Barrie for services, has worked as Am Shalom's part-time cantor for the past 10 years or so, after being invited by synagogue president Stephen Sperling to lead services one Shabbat.
Kaufman was offered a three-year contract to be the shul's full-time cantor and spiritual leader after the congregation's former rabbi, Rabbi Ilyse Glickman, moved to the United States.
"I'm going to be a sort of jack of all trades," said Kaufman, who previously worked for 13 years as the cantorial soloist at Toronto's Temple Sinai Congregation.
She also spent 16 years working as a High Holiday cantor at a synagogue in the United States.
Kaufman said she will work to make the services, which are a mix of Hebrew and English, accessible and to ensure congregants understand the Torah on a deep level.
"I tell them there is no soap opera, no miniseries, that compares to the Torah," she said. "I want them to understand that it's not just an ancient scroll, but that the lessons of the Torah apply to everything we do in our life today. Sometimes, at the end of the service, I'll ask, 'Is there anyone here who didn't learn something today? And if they say no, I'll say, 'Let's stay and do the service again," she chuckled.
"The community finds Audrey very enlightening, very warm and approachable," said Rosa Ringhofer, Am Shalom's vice-president and a resident of Barrie.
"She's very involved, passionate and has a keen interest in the different things being offered at Am Shalom, like the sisterhood, brotherhood, adult education programs, religious school and social action."
Kaufman has been working closely with the religious school associated with the synagogue – 30 students are currently enrolled – bringing her knowledge of Torah study and music.
She is also working with the synagogue's Shirat Am Shalom Choir, teaching new music and encouraging them to become more involved with Shabbat and holiday services.
Ringhofer said about 20 to 30 people typically attend Shabbat services, while around 60 come to special holiday events such as those tied to Purim and Chanukah, and more than 100 – members as well as guests and other cottagers from the area – tend to come to High Holiday services.
Am Shalom was founded by developer Henry Bernick, who grew up in the Barrie area and subsequently moved to Toronto.
Wanting to give back to Barrie's Jewish community, he donated land for the synagogue and this, plus additional donations, allowed the synagogue to be built.
Prior to 2004, a group called the Simcoe County Jewish Association operated for about 40 years, its members meeting for holiday services and events at each other's homes and in rented premises.
Until 2003, the community was guided, for 13 years by Rabbi Bernard Baskin, rabbi emeritus of Hamilton's Temple Anshe Sholom.
Am Shalom's members, who typically range from age 30 to 60, are primarily individuals from the GTA who have moved further north for "the lifestyle," Kaufman said.
"There are more and more Jews living up north," she said. "People who want to get out of the hustle and bustle of the city… they love the outdoor recreation, the slower pace."
Many of them are still active professionals, she said, including doctors, dentists and lawyers.
"It's the same cross-section you'd find in any shul," she noted, "just on a smaller scale."
She added, "Barrie is the best-kept secret."
Kaufman's long-term goal is to help grow the congregation and spread the word about Am Shalom, possibly through joint ventures with other synagogues. "We have a vibrant, upbeat service. When you leave, you feel really good, really spiritual, warm and accepted," she said. "I want to do my part in imparting that type of feeling."