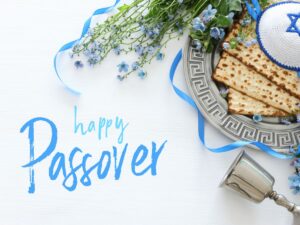 Tickets are on sale now for the Am Shalom Community Seder 
Thursday April 6th starting at 5:30pm!
https://amshalom.ca/passover-second-seder-2023/
Delicious home cooked Seder meal with all the traditional foods!  (Please bring your own wine, juice is provided.)

Rabbi Audrey Kaufman will be leading the Seder!

Haggadah: Every Generation. A PJ library family Haggadah. This wonderful Haggadah was used last year. It is gender sensitive & socially conscious. Complete with colourful illustrations, transliteration and appeals to all ages! (See below if you wish to order a large print edition)
Seder Pricing:
Members: Adults $50.00 each, Teens 12-17 $30.00 Child 5-11 $10.00 
Non-Members: Adult $60.00, Teen 12-17 $35.00, Child 5-11 $15.00.  Children under 5 free.
Note: The order form includes a space to indicate who you wish to sit with (Tables of 8).  We will do our best to accommodate but cannot guarantee who you will be sitting with.  Please let us know if you have special meal requirements as well (Gluten Free, Allergies, etc.).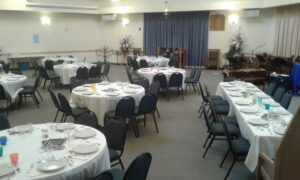 Get your tickets HERE. They sell out fast!